TRADITIONAL MOUNTAINEERING ™
www.TraditionalMountaineering.org ™ and also www.AlpineMountaineering.org ™

™
FREE BASIC TO ADVANCED ALPINE MOUNTAIN CLIMBING INSTRUCTION™
Home | Information | Photos | Calendar | News | Seminars | Experiences | Questions | Updates | Books | Conditions | Links | Search

Read more:
Skilled member of The Mountaineers killed in avalanche
Man killed in avalanche was a skilled climber, outdoorsman
By Helen Jung
The Associated Press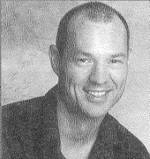 Donald J. Dovey, of Seattle, shown in this undated photo, was killed Sunday in an avalanche east of the Crystal Mountain ski area in the Cascade Mountains of Washington.
SEATTLE - A lifelong climber and outdoorsman, Donald J. Dovey had climbed nearly every major mountain in the Northwest, from Mount Hood to Mount Rainier.
But on a no-name mountain in the Cascade Range, the 37-year-old former Boy Scout was one of a group of backcountry skiers caught up in an avalanche Sunday afternoon that killed the Seattle computer science engineer and injured one other man on a trip organized by the Mountaineers, a Seattle-based outdoor recreation club.
"He was very fond of the mountains, summer and winter," said his mother, Ellen Dovey, of Keizer. His love for the outdoors and longtime membership in the Seattle club also triggered her worry when she first heard TV reports Sunday of an avalanche involving Mountaineers members.
"I knew that he belonged and he was very avid," she said. She recalled turning to her husband John and saying, "I hope Don wasn't with them."
Dovey had been in a group backcountry skiing down a slope in the Norse Peak Wilderness Area, just east of the Crystal Mountain ski area, when the avalanche occurred. The avalanche site is at an elevation of about 6,800 feet, in an area that had received about 3 feet of snow in the past week, said John Kircher, general manager of Crystal Mountain ski area.
A witness perched on a ridge top with a friend watched as the skiers made their way down the slope in groups of twos and threes, said Kircher, who spoke with the witness. The last pair appeared to trigger the avalanche, which enveloped one of those skiers as well as three others pre-ceding them down the slope, he said.
Three of the skiers were able to dig themselves out with help from the others in the group. Aided by an emergency locator beacon, they located the fourth, Dovey, buried under five feet of snow.
Dovey's companions attempted cardiopulmonary resuscitation for about 25 minutes but were unable to revive him, the witness told Kircher and the Crystal Mountain Ski Patrol. Ski Patrol members and an Army helicopter retrieved the skiers shortly after that.
An autopsy was scheduled. One man partially buried by the avalanche, Ken Madden, 44, of Seattle, suffered a broken leg. He was treated and released from Swedish Medical Center in Seattle on Sunday, spokesman Ed Boyle said. Madden could not be reached for comment.
The avalanche was estimated at 120 feet wide, 400 feet long and 2 to 5 feet deep. Snow slides can reach speeds of 80 mph.
Since the 1985-1986 season, Washington state has had 20 fatalities, not including Dovey's death, due to avalanches, according to the Northwest Weather and Avalanche Center.
Washington state ranks sixth among states for avalanche-related fatalities in that time period. Colorado had the most, with 103 deaths; Alaska with 74; Utah with 50; Montana with 46 and Wyoming with 24. Idaho, California and Oregon follow Washing-ton state with 15, 13 and six respectively.
The Cascade Range extends from northern California to southern British Columbia. Crystal Mountain is located east of Mount Rainier, the range's highest peak.
Dovey, who worked for Golder Associates in Redmond, had been a member of the Mountaineers since 1996, said Steve Costie, Mountaineers executive director. Costie said he was trying to reach everyone in the group and was arranging for a grief counselor to meet with the survivors.
Group members appeared to be well prepared, with emergency beacons and other equipment, and did as much as they could have, Costie said.
"While we are devastated by this," he said, the club, which started in 1906, will continue to encourage and teach people to adventure in the outdoors.
"Our whole organization is to give people the skills to get into the backcountry, and we don't want people to stop adventuring and pushing out to the ridge and seeing what's out there," Costie said.
Dovey and his twin brother, Daniel, were born third and fourth in the family of seven children, his mother said. He grew up in Richland and attended college at the University of Washington. He earned a master's degree from the University of Utah, and re-turned to Seattle about four years ago.
"He passed away doing what he truly loved - being in the outdoors, enjoying a deep connection with nature," his family said in a statement. "He especially cherished the beauty of the Northwest. Don was an experienced outdoorsman known for careful preparation before outings and sound decision-making during expeditions."
Dovey had a subtle sense of humor, his mother said, and was very close to his girlfriend, who was overseas visiting family at the time of the accident. "He had everything going for him," she said. "We were really expecting a wedding this year, not a funeral."

Read more . . .
Climbers swept by avalanche while descending North Sister's Thayer Glacier Snowfield
Maps of the winter trails near Bend Oregon
Photos of a snowcamping Seminar with TraditionalMountaineering.org

ALPINE CLIMBING ON SNOW AND ICE
Winter mountaineering hazards - streams and lakes
Is long distance backpacking part of "traditional mountaineering"?
How long is the traditional alpine mountaineering ice axe?
What about climbing Mt. Hood?
What is a good personal description of the south side route on Mount Hood?
What should I know about travel over hard snow and ice?
How can I learn to self belay and ice axe arrest? 6 pdf pages


What should I know about snow caves?
What should I know about climbing Aconcagua?

AVALANCHE AVOIDANCE
Young Bend man dies in back county avalanche
What is an avalanche cord?
Avalanche training courses - understanding avalanche risk
How is avalanche risk described and rated by the professionals? pdf table
How can I avoid dying in an avalanche?
Known avalanche slopes near Bend, OR?
What is a PLB?
Can I avoid avalanche risk with good gear and seminars? pdf file

AVALANCHES
Snowshoe hiker dies in small avalanche near Wenatchee, WA
Climbers swept by avalanche while descending North Sister's Thayer Glacier Snowfield
Three personal experiences with avalanches
Mount Hood avalanche proves fatal for members of climbing group
Climbers swept by avalanche while descending North Sister's Thayer Glacier Snowfield


Snowshoer dies in backcountry avalanche in Washington State
Young Bend man dies in remote backcountry avalanche
Recent deaths cause concern over avalanche beacons
Skilled member of The Mountaineers killed in avalanche
Basic Responsibilities of the cross country skier
Avalanche avoidance a practical approach to avalanche safety
Tumalo Mountain a wintertime treat
Fatal Mount Hood avalanche described by Climbing Ranger

SNOWSHOES AND CRAMPONS
Why do you like GAB crampons for traditional mountaineering?
What should I know about the new snowshoe trails
What are technical snowshoes?
Which crampons are the best?
What about Boots and Shoes?


YOUR ESSENTIAL SUMMIT PACK
What are the new Ten Essential Systems?
What does experience tell us about Light and Fast climbing?
What is the best traditional alpine mountaineering summit pack?
What is Light and Fast alpine climbing?
What do you carry in your day pack? Photos?


What do you carry in your winter day pack? Photos?


What should I know about "space blankets"?
Where can I get a personal and a group first aid kit? Photos?