TRADITIONAL MOUNTAINEERING ™
www.TraditionalMountaineering.org ™ and also www.AlpineMountaineering.org ™

™
FREE BASIC TO ADVANCED ALPINE MOUNTAIN CLIMBING INSTRUCTION™
Home | Information | Photos | Calendar | News | Seminars | Experiences | Questions | Updates | Books | Conditions | Links | Search

Read more:
Search and rescue finds young girls lost from family group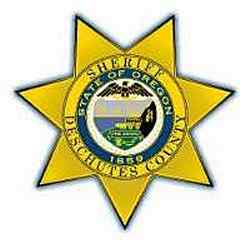 Area girls found after night lost in forest
The Bulletin
Published: June 2, 2003
By Kelly Kearsley

What began as trip to Salt Creek Falls to remember a deceased grandmother Saturday ended in an all night search for a Prineville family's 11-year-old daughter and the girl's 8-year-old cousin.

Salt Creek Falls is located in Lane County, off of Highway 58, 23 miles southeast of Oakridge. At 286 feet high, it's the second highest waterfall in the state, according to the Willamette National Forest Web site.

"They were coming back up from below the falls and the girls took a wrong turn in the trail and got lost," said Dan Swearingen, special services coordinator with the Deschutes County Search and Rescue Team.

The girls, Felicia Pozuelos, 11, of Prineville, and Tessa Maghiar, 8, of California, went missing at about 2:30 p.m. Saturday, according to the Lane County Sheriff's Department. Their families called for help, and Lane County began the search at about 3:30 p.m.

The Bulletin was unable to contact the girls' families.

More than 50 people searched the mountainous terrain around the falls Saturday afternoon and through the night for the missing girls.

"We had two missing kids and we wanted to attack it harder than we were (using only Lane County rescuers)," Lane County Sheriff's Department Detective Spence Slater said Sunday.

The county then called in rescuers from Deschutes, Crook, Klamath and Douglas counties. Slater said by Sunday morning, the Lane County Sheriff's office was getting calls from almost every county in the state with search and rescue volunteers wanting to help.

About 10:43 a.m. Sunday, a Lane County helicopter spotted the two girls waving from a creek bed, Slater said.

The girls were about a half-mile west of falls where they had been with their family the previous day.

"They had mosquito bites and bruises," Slater said, but no serious injuries. Both of the girls were missing their shoes, and wet from falling in the creek several times when trying to find their way back to their family, he said.

Wayne Inman, Crook County Search and Rescue coordinator, said the girls' own actions helped rescuers find them more quickly.

"After debriefing with the girls, I think they really used their heads," said Inman, who worked with the incident command center during the search. The girls told him that they had initially tried to find their way back to their family and the falls, but after repeated attempts then decided to stay put and stay warm.

Had the girls kept moving, the outcome may not have been as pleasant, Inman said.

Neither were dressed for an overnight stay in the wilderness, Slater, with Lane County said. When Slater arrived to the search scene at about 3 a.m., the temperature was 41 degrees.

Both Inman and Slater stressed that people who find themselves lost in the wilderness, both adults and children, need to stay in one place. Search and rescuers use the person's age and facts about them to determine how far the lost person would be able to move. They then look within that area.

"Our job (as rescuers) would be a lot easier if once people realized they were lost, they would just sit and wait for us," Inman said.




WARNING - *DISCLAIMER!*
Mountain climbing has inherent dangers that can, only in part, be mitigated
Read more . . .

Lost and Found
Hiking couple lost three nights in San Jacinto Wilderness find abandoned gear
Expert skier lost five days in North Cascades without Essentials, map and compass
Climber disappears on the steep snow slopes of Mount McLaughlin
Hiker lost five days in freezing weather on Mount Hood
Professor and son elude search and rescue volunteers
Found person becomes lost and eludes rescuers for five days
Teens, lost on South Sister, use cell phone with Search and Rescue
Lost man walks 27 miles to the highway from Elk Lake Oregon
Snowboarder Found After Week in Wilderness
Searchers rescue hiker at Smith Rock, find lost climbers on North Sister
Girl Found In Lane County After Lost On Hiking Trip
Search and rescue finds young girls lost from family group
Portland athlete lost on Mt. Hood
Rescues after the recent snows
Novice couple lost in the woods
Broken Top remains confirmed as missing climber
Ollalie Trail - OSU Trip - Lost, No Map, Inadequate Clothing

About Alpine Mountaineering:


The Sport of Alpine Mountaineering


Climbing Together


Following the Leader


The Mountaineers' Rope


Basic Responsibilities

Cuatro Responsabiliades Basicas de Quienes Salen al Campo


The Ten Essentials

Los Diez Sistemas Esenciales

Our Leader's Guidelines:


Our Volunteer Leader Guidelines


Sign-in Agreements, Waivers and Prospectus This pdf form will need to be signed by you at the trail head


Sample Prospectus Make sure every leader tells you what the group is going to do; print a copy for your "responsible person"


Participant Information Form This pdf form can be printed and mailed or handed to the Leader if requested or required


Emergency and Incident Report Form Copy and print this form. Carry two copies with your Essentials


Participant and Group First Aid Kit Print this form. Make up your own first aid essentials (kits)


About our World Wide Website:


Information


Mission


Map, Compass and GPS
Map, compass and GPS navigation training Noodle in The Badlands
BLM guidelines for Geocaching on public lands
Geocaching on Federal Forest Lands
OpEd - Geocaching should not be banned in the Badlands
Winter hiking in The Badlands WSA just east of Bend
Searching for the perfect gift
Geocaching: What's the cache?
Geocaching into the Canyon of the Deschutes
Can you catch the geocache?
Z21 covers Geocaching
Tour The Badlands with ONDA
The art of not getting lost
Geocaching: the thrill of the hunt!
GPS in the news
A GPS and other outdoor gadgets make prized gifts
Wanna play? Maps show you the way
Cooking the "navigation noodle"