TRADITIONAL MOUNTAINEERING ™
www.TraditionalMountaineering.org ™ and also www.AlpineMountaineering.org ™

™
FREE BASIC TO ADVANCED ALPINE MOUNTAIN CLIMBING INSTRUCTION™
Home | Information | Photos | Calendar | News | Seminars | Experiences | Questions | Updates | Books | Conditions | Links | Search

Read more:
Hiking to the glacial tarn below Broken Top in the Three Sisters Wilderness
Click on an image to see the full version; broadband folks can click here to see the full sized page.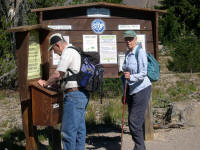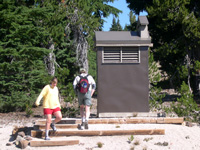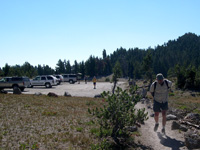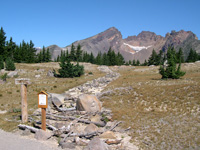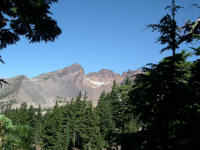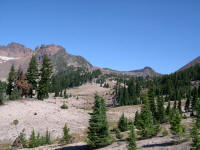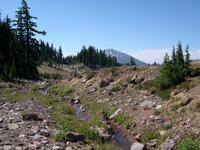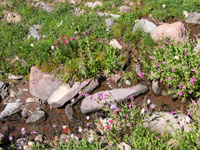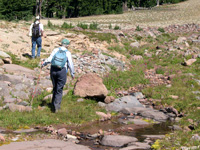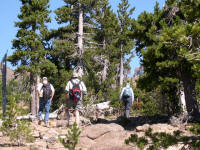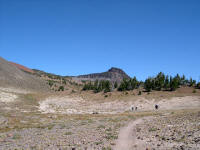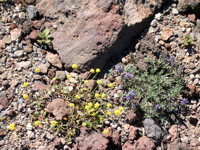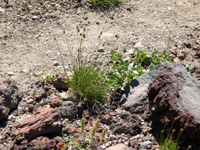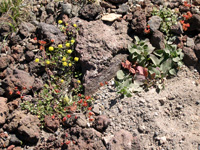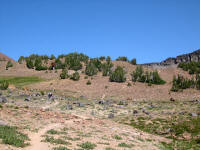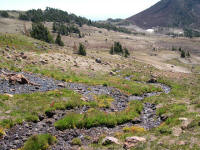 ]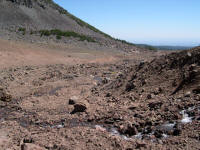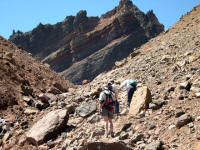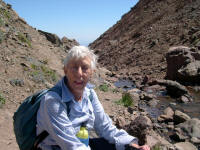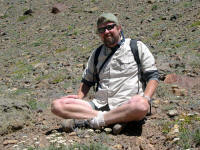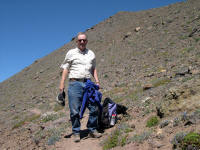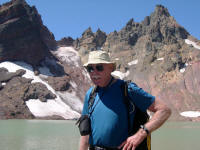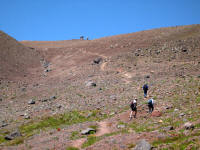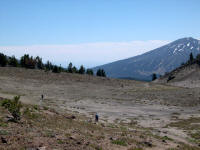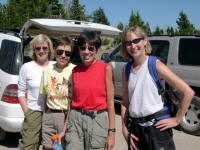 Copyright© 2005-2006 by Robert Speik. All Rights Reserved.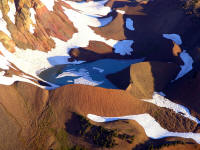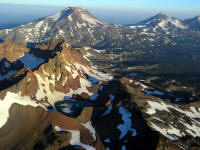 The two stunning photos above, taken from his PPC, Copyright© 2006 by Q. All Rights Reserved.
FROM OUR CALENDAR OF INTERESTING EVENTS
Friday, August 12, 2005, hike to the glacial tarn on the north side of Broken Top with TraditionalMountaineering
We will meet in Bend and carpool up the 370 Road beyond Todd Lake to the Brokentop Trail Head. Reservation required! Call Bob Speik at 385-0445.
See older photos of this nice hike.

Read more . . .
Hiking to the glacial tarn below Broken Top with Jim Witty


Prospectus for a Broken Top Circle Two pdf pages
A cross country circumnavigation of Broken Top in late summer
Prospectus for two day adventure with friends Two pdf pages
A cross country circumnavigation of South Sister in September

CASCADES SUMMITS
Views of the Cascades from the ridge above Three Creek Lake
Summits of the Oregon Cascades from Tumalo Mountain in February 2005
A snowshoe summit of Vista Butte off Cascades Lakes Highway near Bend, OR
Mt. Bachelor, the Three Sisters and Broken Top
Photos of the Three Sisters Wilderness Summits form Sparks Lake
Geocaching the Top of Black Crater
Overlooking the Three Sisters from Mt. Bachelor


Three Sisters summits


Scott shares his summits of Middle Sister and Mt. Thielsen

PROFESSIONAL PHOTOGRAPHERS
Ben Moon, MoonFoto
Bruce Jackson Photography
Aerial photos of the Cascades summits by Mark and Jody Tuttle

NORTH SISTER
Timberline Mountain Guides lead North Sister climbs
North Sister, the Terrible Traverse in September, 1999
Middle and North Sister exploratory adventure


North Sister and Middle Sister spring summits on telemark skis
North Sister, Scott's solo summer summit
North Sister exploratory
North Sister winter solo
North Sister: crux photos of the Three Sisters Marathon
North Sister by the south east ridge

MIDDLE SISTER
Middle and North Sister exploratory adventure


North Sister and Middle Sister spring summits on telemark skis

SOUTH SISTER
A cross country circumnavigation of South Sister in September
South sister spring overnight snow climb, gear and skills
South Sister Summer Summit
South Sister climbers trail relocated
South Sister Spring South Ridge Summit

BROKEN TOP
Hiking to the glacial tarn below Broken Top in the Three Sisters Wilderness
A cross country circumnavigation of Broken Top in late summer with friends
Broken Top north side, with Z21 TV
Broken Top winter summit with Eric Hoffman
Climbing to the summit of Broken Top
Climbing Broken Top with Eric Seyler
Todd Lake, a gateway to Broken Top
Broken Top circumnavigation
Climbing Broken Top in the winter

MT BACHELOR
Mt. Bachelor ski and summer resort during the Atta Boy 300
Atta Boy 300 dog sled race start and finish from Mt. Bachelor
Overlooking the Three Sisters from Mt. Bachelor


Mt. Bachelor from Tumalo Ridge
Photos of the melted snow pack near Mt Bachelor

TUMALO MOUNTAIN
Summits of the Oregon Cascades from Tumalo Mountain in February 2005
Tumalo Mountain across from Mt. Bachelor
A spring climb of Tumalo Mountain near Mt. Bachelor

MOUNT HOOD
Climbing Mount Hood in May
Mount Hood, south side route in June
Climbing Mount Hood in July
Mount Hood, Eliot glacier ice travel practice
Recent accident on Mt. Hood