TRADITIONAL MOUNTAINEERING ™
www.TraditionalMountaineering.org ™ and also www.AlpineMountaineering.org ™

™
FREE BASIC TO ADVANCED ALPINE MOUNTAIN CLIMBING INSTRUCTION™
Home | Information | Photos | Calendar | News | Seminars | Experiences | Questions | Updates | Books | Conditions | Links | Search

Read more:
Deschutes County Commission takes no position on Badlands Wilderness
County takes no position on Badlands

The Bulletin
By Chris Barker
Published: March 31, 2005

Stepping into the divisive arena of wilderness designation, the Deschutes County Commission on Wednesday voted 2-1 to take no position on whether vehicles should be allowed in the Badlands.

Commissioners Tom DeWolf and Dennis Luke voted to take no action.

It was a compromise crafted by DeWolf after it became clear that there was no board consensus on the issue.

Commissioner Mike Daly voted against the motion.

"Since two votes do not exist to do what I believe is the right thing, I will reluctantly vote in favor of Deschutes County taking no position regarding the wilderness designation of the Badlands," DeWolf said, reading from a prepared statement.

Only the U.S. Congress can designate an area as wilderness. The label closes sensitive areas to motorized use.

Nevertheless, both motorized vehicle proponents and wilderness advocates have fiercely lobbied the commission regarding the Badlands.

Deschutes County received 1,572 comments on the proposal — 75 percent of them in favor of a wilderness designation, according to County Forester Joe Stutler.

A county decision could have been used by Oregon's Congressional delegation to push for a wilderness designation.

Daly said he favored a recommendation to designate the Badlands as wilderness but keep all or part of the 8.5-mile Route 8 running through the area open to vehicles.

He called the decision the most controversial subject he has handled during his four-year tenure on the commission.

"There are too many people on both sides of this issue to have a clear mandate," Daly said, reading from a prepared statement. "I represent all of the people of Deschutes County — not just one group or another. Without an agreement or a compromise on leaving at least a portion of the central road open, I will not support a wilderness designation for the Badlands."

Luke said he's spent time with a Boy Scout troop in the Badlands and even wrote a college paper on rock formations there.

Closing the area to some users doesn't sit right with him, he said.

"I have a concern when you close any public lands to the public," Luke said, in an interview after the vote. "I don't think the case has been made that this meets the criteria of a wilderness."

DeWolf disagreed.

Noting that he enjoyed riding snowmobiles and motorcycles in the past, he said he nevertheless sees the Badlands as a place where local residents can enjoy solitude without being interrupted by the noise and exhaust of vehicles.

"Wilderness designation will not close off access," DeWolf said. "It will require people to get out of their cars or off their motorcycles and walk." Wilderness advocates, several of whom attended the county commission meeting, were disappointed in the vote.

"I think that the no action (taken) today was a disservice to the present and future generations of Central Oregonians," said Bill Marlett, executive director of the Oregon Natural Desert Association (ONDA).

The Bend-based group has long fought for a wilderness designation of the Badlands.

Marilyn Miller, conservation chair of the Juniper Group of the Sierra Club, said the vote went against public opinion.

"I'm depressed — it's a disappointment," Miller said. "They're not listening to their constituents."

The commissioners should be commended for not bowing to pressure from environmental groups, said Joani Dufourd of the Central Oregon Motorcycle and All Terrain Vehicle Club.

"I'm just pleased that the silent majority spoke eloquently enough to the commissioners so that they didn't feel like they had to support ONDA," Dufourd said.

Although a county decision may have influenced Oregon's congressional delegation on the wilderness issue, a separate decision will likely close the Badlands to motorized travel by this summer.

As part of a management plan, the Prineville District of the U.S. Bureau of Land Management is recommending closing Route 8, an 8.5-mile route that's currently open to vehicle traffic year-round.

In addition, the plan recommends closing other seasonal routes in the Badlands.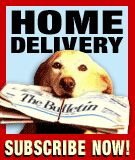 Read more . . .


The Badlands Wilderness
Map, compass and GPS navigation training Noodle in The Badlands
Deschutes County Commissioners fail to support Badlands Wilderness!
Deschutes County takes no position on Badlands Wilderness
Deschutes County Commissioner DeWolf supports Badlands Wilderness
OpEd - Dirt road through The Badlands must close
Photos of Road 8 damage sent to Commissioners
Badlands Wilderness with a road?
BLM guidelines for Geocaching on public lands
Geocaching on Federal Forest Lands
OpEd - Geocaching should not be banned in the Badlands
Fee Demo groundwork may save Geocaching on our public lands
Protest of exclusion of Geocaching in Badlands WSA in BLM's UDRMP
BLM's UDRMP puts Bend's Badlands off limits to Geocaching
Deschutes County Commissioners hearing on Badlands Wilderness support
OHV use restricted in Upper Deschutes Resource Management Plan
Winter hiking in The Badlands WSA just east of Bend
Tread Lightly OHV USFS tip of the month
OHVs to be held to designated trails by USDA Forest Service!
New pole shows Badlands Wilderness favored by voters
BLM posts Reward for information on Juniper rustlers
BLM weighing public input on management plan
Oregon's Badlands hit by old growth Juniper rustlers Photos
Congressman Greg Walden to visit The Badlands
Badlands Wilderness endorsed by COTA
OpEd - Unregulated OHV use is being reviewed across the western states
OHV use curtailed by new USFS policy decisions
Sierra Club's Juniper Group supports Badlands Wilderness
OHV regulation discussed at BLM meeting in Bend, Oregon
OpEd - Badlands part of BLM's recreation management area
OpEd - We need the Badlands Wilderness
OpEd - Off-roaders have no reason to fear Badlands Wilderness designation
Speak for the Badlands at Town Hall Meeting
Hiking poles are becoming essential gear
Vandals destroy ancient pictographs in the Badlands
Senator Wyden tests support of Badlands Wilderness
Badlands Wilderness endorsed by Bend City Commissioners
The Badlands: proposed for Wilderness status
The Badlands unique geologic forms explained by Chitwood pdf
The Badlands, a brief history
The Badlands pictographs reported 75 year ago
Map of huge exclusive OHV areas adjoining the Badlands