TRADITIONAL MOUNTAINEERING ™
www.TraditionalMountaineering.org ™ and also www.AlpineMountaineering.org ™

™
FREE BASIC TO ADVANCED ALPINE MOUNTAIN CLIMBING INSTRUCTION ™
Home | Information | Photos | Calendar | News | Seminars | Experiences | Questions | Updates | Books | Conditions | Links | Search

Smith Rock Detour Bouldering Contest and Reel Rock Tour
Click on an image to see the full version; broadband folks can click here to see the full sized page.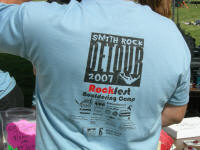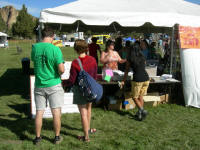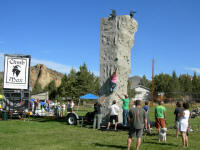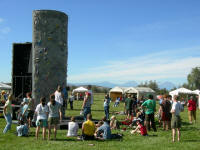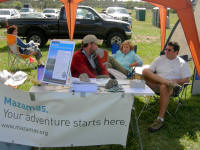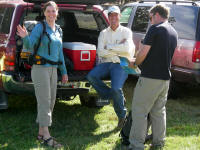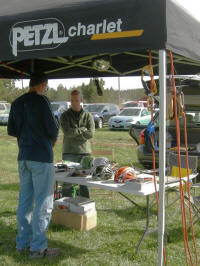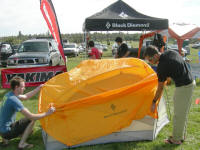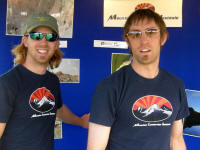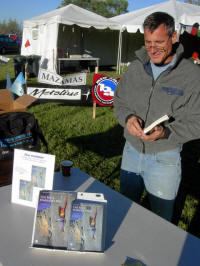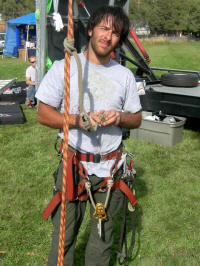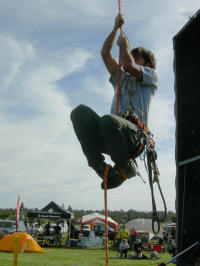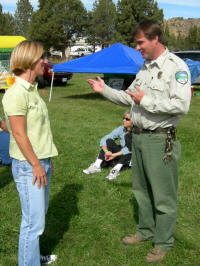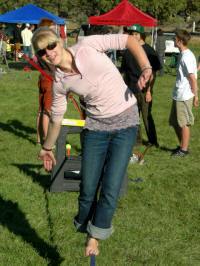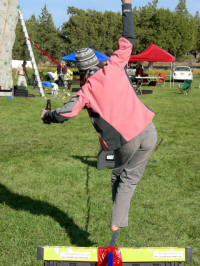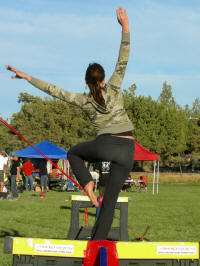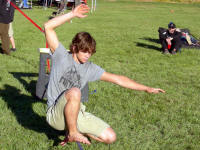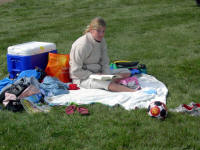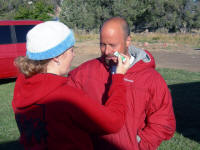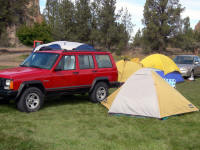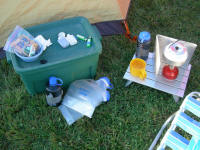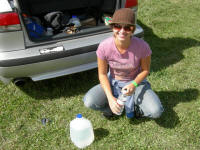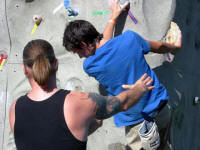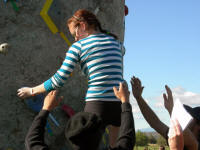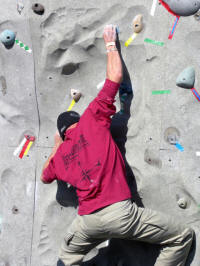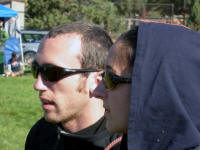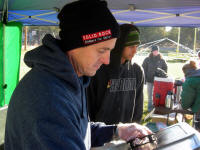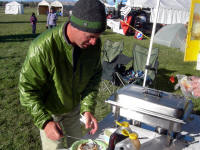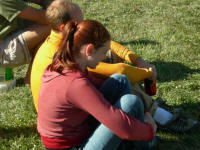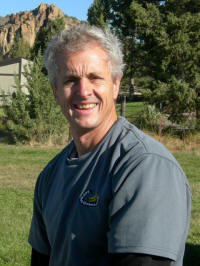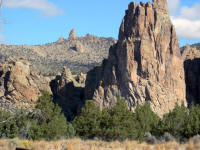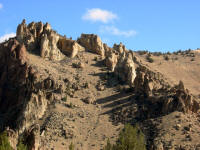 Copyright© 2007 by Robert Speik.
All Rights Reserved.
FROM OUR CALENDAR OF CURRENT TRADITIONAL MOUNTAINEERING EVENTS
Friday to Sunday, September 21 to 23, 2007, The Smith Rock Detour & Rock Fest
The event will open at approximately 4:00PM Friday, with industry sponsors showcasing their gear and food & drink vendors serving their finest. Saturday evening will offer a multi-media presentation and may conclude with live music and star gazing. Food, music and raffle prizes! Call 503-797-1991.
Saturday, September 22, 2007, 9PM, 2007 REEL ROCK Film Tour showing at the Smith Rock Detour in Terrebonne, OR
"THE REEL ROCK Film Tour brings high-octane climbing and adventure films to enthusiastic audiences across the world. In its inaugural year of 2006, REEL ROCK packed theaters in over 50 cities from Anchorage to New York, entertained more than 10,000 people, and received rave reviews from audiences, sponsors, and local and national media. REEL ROCK 2007 will feature King Lines -- Chris Sharma's search for the planet's greatest climbs -- the groundbreaking new movie from Boulder's own Sender Films and BigUp Productions. Smith Rock Detour – near the entrance of Smith Rock. Presented by PodClimber and The Smith Rock Detour.
For details www.smithrockdetour07.com
Smith Rock Detour Event Spans Generations
Oregon Breaking News
Smith Rock Detour Event Spans Generations (10/11/2007)
By Tony Holmes; Access Fund Regional Coordinator, Oregon

As the monuments and spires of Smith Rock State Park sit sun-bleached and glowing in the September sun, the silhouette of portable rock walls set contrast to the cobalt blue sky. In a field, just yards away from this natural climbing wonder-land the Smith Rock Detour event is going off!

Climb Max Mountaineering, a local shop with a heart of gold brings to this event the unique chemistry of one-half kid's climbing competition and one-half Reel Rock Film Fest, the Detour draws crowds of climbers and gawkers alike from every generation.

This two-day outdoor event started four years ago with a small collection of industry reps and climbing enthusiasts. Today it is an annual event that brings young plastic pullers face to face with some of the sport's top athletes and pioneers.

On September 22nd and 23rd, kids from all over the Northwest threw themselves at the walls of plexy and steel, the sounds of encouragement and achievement echoed through the desert air. Clinics where offered for all ages including Cicada Jenerick, the teen-age phenom, teaching those three-times her senior how to break the 5.12 barrier, Arno Illgner presented concepts from his "Rock Warrior's Way" and some where treated to a priceless workshop on how to build bomber anchors.

As the sun set on the burning walls of orange and red, the grounds filled with locals and those that had spent the day in the park. They came for The Reel Rock Film Fest which found a home under a sea of stars as the premier showing of Josh Lowell and Peter Mortimer's 'King Lines' wowed audiences snug in their poly-pro and down.

On Sunday, as the semi's raged into the finals, Access Fund Regional Coordinator Kellie Rice hosted a service project in the park and in addition to setting routes and coaching I had the opportunity to run a workshop from the Access Funds 'Boulder Project' initiative, Together we were able to insure that the leaders of tomorrow preserve and protect the climbing environment.

Now the air is crisp and the friction…perfect. As I head into the park to work my latest project I think back on the friends that were made and the routes that were set, climbed and stripped and I know I will be back next year. I hope you can make it too.
http://www.accessfund.org/regions/news/or

Read more . . .
American Alpine Club at Smith Rock
HERA Climb for Life Home Page
News about the Smith Rock Spring Thing
Smith Rock Spring Thing in 2006
Smith Rock Spring Thing 2006 volunteer's party at the Barn
HERA climb for life fundraiser at Smith Rock
HERA climb4life party at the Smith Rock Barn
What is a traditional climbers slackline?

SMITH ROCK EXPERIENCE REPORTS
Warning!! ** Belayer drops climber off the end of the top rope
Smith Rock - Fall on rock, protection pulled out
Smith Rock - WARNING - belayer drops climber off the end of the top rope
Smith Rock - inadequate top rope belay
Smith Rock - climber injured on the approach
Smith Rock - WARNING - belayer drops climber off the end of the top rope
Smith Rock - belay error - novice sport climber injured
Smith Rock - fall on rock, protection pulled out
Smith Rock - fall on rock - poor position, inadequate protection
Smith Rock - pulled rock off - fall on rock, failure to test holds, exceeding abilities
Smith Rock - belay error - fatal fall on rock

SMITH ROCK PHOTOS
American Alpine Club and Traditional Mountaineering build another rescue cache at Smith Rock
Smith Rock Spring Thing Improvements
Smith Rock Spring Thing 2004 Party!


Smith Rock hiking in the spring
Smith Rock from above the Burma Road
Smith Rock rescue cache by AAC/ORS and TraditionalMountaineering
Smith Rock weekend
Smith Rock Monkey Face practice

TRADITIONAL KNOWLEDGE
What is a traditional climbers slackline?
Who are the Mazamas?
Waht is an avalanche cord?
Who were the notorious Vulgarians?
How was top rope climbing practiced in the 1970s?
What is a Willans sit harness?
What is a dulfersitz rappel?
How do I self-belay a rappel?