TRADITIONAL MOUNTAINEERING ™


www.TraditionalMountaineering.org ™ and also www.AlpineMountaineering.org ™

™
FREE BASIC TO ADVANCED ALPINE MOUNTAIN CLIMBING INSTRUCTION ™
Home | Information | Photos | Calendar | News | Seminars | Experiences | Questions | Updates | Books | Conditions | Links | Search

Warning!! ** Belayer drops climber off the end of the top rope ** WARNING!!
The primary purpose of these experience reports is to aid in the prevention of accidents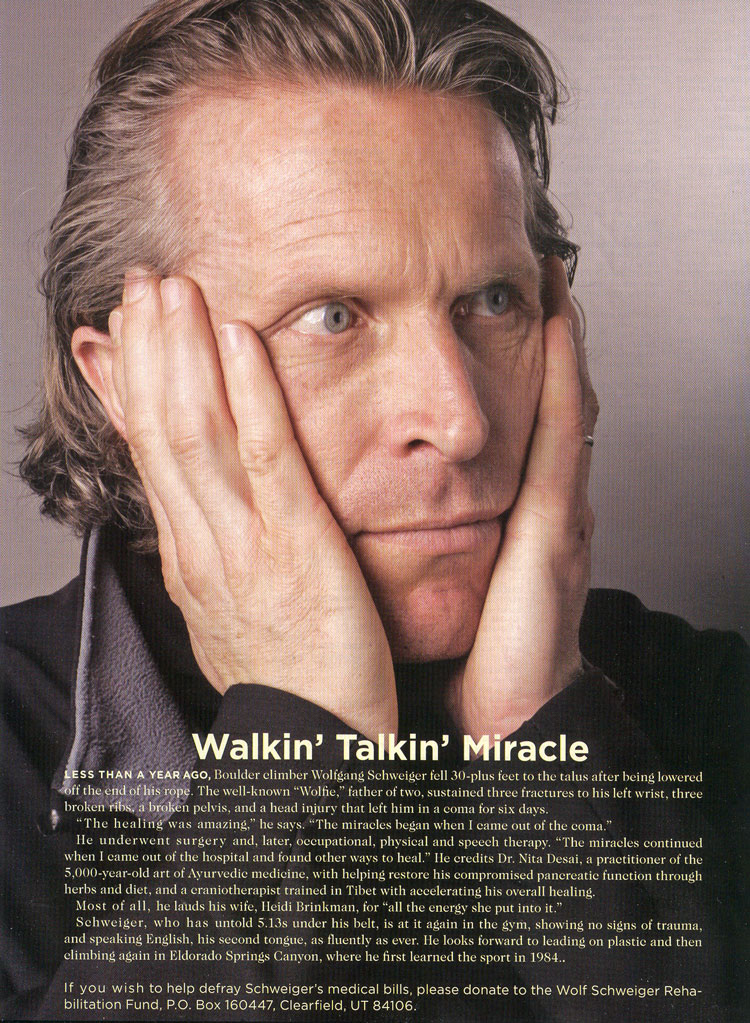 Reproduced from the RockandIce Parting Shot page, photo by David Clifford
Limited Collector's Edition, Issue 142, June, 2005
Please make a donation as noted above!


Subscribe to RockandIce, "built by climbers"
Webmeister's note: Tie a friggin' knot in the end of the top rope and both ends of the rappel rope! It is traditional! Read more below. --Bob Speik

Read more . . .
American Alpine Club
Oregon Section of the AAC
Accidents in North American Mountaineering

SMITH ROCK EXPERIENCES
Smith Rock - WARNING - another belayer drops climber off the end of the top rope
Smith Rock - WARNING - belayer drops climber off the end of the top rope
Smith Rock - inadequate top rope belay
Smith Rock - belay error - novice sport climber injured
Smith Rock - belay error - fatal fall on rock
Smith Rock - Fall on rock, protection pulled out
Smith Rock - climber injured on the approach
Smith Rock - fall on rock, protection pulled out
Smith Rock - fall on rock - poor position, inadequate protection
Smith Rock - pulled rock off - fall on rock, failure to test holds, exceeding abilities

SMITH ROCK PHOTOS
Smith Rock from above the Burma Road
Smith Rock rescue cache by AAC/ORS and TraditionalMountaineering
Smith Rock weekend
Smith Rock Monkey Face practice