TRADITIONAL MOUNTAINEERING ™
www.TraditionalMountaineering.org ™ and also www.AlpineMountaineering.org ™

™
FREE BASIC TO ADVANCED ALPINE MOUNTAIN CLIMBING INSTRUCTION™
Home | Information | Photos | Calendar | News | Seminars | Experiences | Questions | Updates | Books | Conditions | Links | Search

Read more:
Oregon Department of Transportation Adopt-a-Highway Volunteer Awards
Click on an image to see a larger version; broadband folks click here to see the full sized page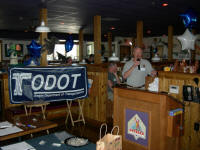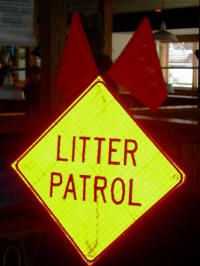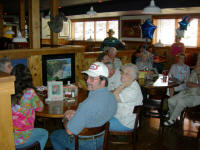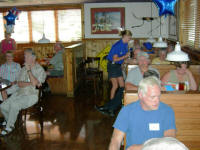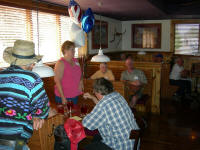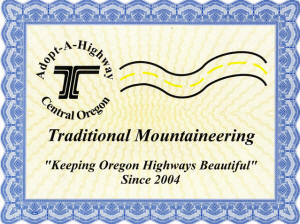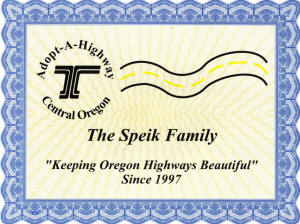 Photos Copyright© 2006-2012 by Robert Speik. All Rights Reserved.
What is Adopt-a-Highway?
"This is a program to provide citizens who are concerned with Oregon's environment an opportunity to control litter and improve the appearance of the state highway system. Individuals, corporations, associations, firms, partnerships and joint stock companies enter into an agreement with the Oregon Department of Transportation to pick up and remove trash and litter from the right of way. This also may include landscaping maintenance.

This is a rewarding way to volunteer in your community at no cost to you. The requirements are easy to meet. Just a couple of meetings a year and your group efforts to pick up your adopted stretch of highway on an as needed basis. ODOT recognizes your efforts by proving a sign with your group (or family) name.

Litter is unsightly and destroys Oregon's natural beauty. Working together we can keep Oregon's highways beautiful, welcoming visitors and showing our Oregonian pride!"
-- Oregon Department of Transportation (ODOT).

Read more . . .
Adopt-a-Highway along the Oregon Badlands Wilderness on Highway 20 into Bend, OR
Adopt-a-Highway with TraditionalMountaineering on Cascade Lakes Scenic Highway
Adopt-a-Highway over Santiam Pass with TraditionalMountaineering
Adopt a Road at the entrance to Smith Rock State Park
ODOT Adopt-a-Highway Awards in Bend, Oregon
Adopt-a-River in Central Oregon with TraditionalMountaineering

ENVIRONMENTAL
Photos of Central Oregon from an ultralight aircraft
Weather Spotting during an Oklahoma spring
ONDA's Wilderness inventory of BLM area near Juntura in eastern Oregon
USFS Five Buttes Healthy Forest fire reduction program in Central Oregon
Bob McGown, AAC Section Chair, builds a telescope pad at Pine Mountain Observatory
Becoming an Outdoors Woman classes in LaPine, Oregon with the ODFW
Pulling barbed wire fence at the Hart Mountain Antelope Refuge with ONDA
A tour of the aftermath of the B & B forest fire with the Sierra Club
Adopt-a-Road with TraditionalMountaineering
The Bend Bicycle Festival 2004
Wolves introduced to the High Desert Museum
Twenty old growth Juniper stolen from The Badlands WSA More information
A sustainable way to use feathers to adorn my lady
ODFW clinic - Becoming an Outdoors Woman
President Bush holds photo opportunities
Trail Crew builds a log bridge over Spring Creek
Sierra Club holds a Christmas party
Tour fire ravaged Davis Lake
IMBA helps COTA build trails
South Sister climbers trail relocated
President Bush hopes no child will be left behind
Adopt-A-Highway with TraditionalMountaineering
Department of Inferior dumps wilderness protection
An ODFW juvenile steelhead sampling project near John Day, Oregon
The ODFW juvenile steelhead survey in the stream
Owyhee Canyon wilderness study area in south east Oregon
ONDA's Owyhee wilderness inventory camp near Rome, Oregon
Touring The Badlands with ONDA
Riverfest river cleanup in Bend Oregon
USFS Mud Bog poster
A Pay to Play bust
President Bush reassures us that SUVs do not damage the environment!
President Bush overlooking the environment
Al Gore and his young son summit Mt. Rainier
Fee Demo demonstration in Central Oregon

TraditionalMountaineering in Central Oregon
ONDA thanks Robert and Margret Speik for their service in 2005
Crevasse Rescue Seminar participant offers kudos and help
Mountain Link's Robert Link throws a party in Bend Oregon
Dennis Hanson's slide show of his trip to Cordillera Blanca in Peru
News Channel 21 interviews TraditionalMountaineering.org
Winter hiking in The Badlands WSA just east of Bend
Robert Speik interviewed for television program
Gearheads are prepared for every adventure
Mountaineering Blue Bag alternatives
Access Fund Sharp End Award goes to Robert Speik in 2000
Oregon State Parks thanks Robert Speik for his past service
Robert Speik instructs mountaineering classes at COCC
Outdoor classes offered by COCC
Retired banker introduces TraditionalMountaineering at COCC
Robert Speik's founding principles for a mountaineering club

Bob Speik founds an alpine mountaineering club
Glacier travel and crevasse rescue seminar training
Forest Service award goes to Robert Speik in 1996
Robert Speik volunteers for the Forest Service in 1997
Sierra Club Awards go to Robert Speik in 1985