TRADITIONAL MOUNTAINEERING ™
www.TraditionalMountaineering.org ™ and also www.AlpineMountaineering.org ™

™
FREE BASIC TO ADVANCED ALPINE MOUNTAIN CLIMBING INSTRUCTION™
Home | Information | Photos | Calendar | News | Seminars | Experiences | Questions | Updates | Books | Conditions | Links | Search

PANDORA'S BACKPACK
Pandora's Backpack is located at 920 North West Bond Street, Suite 101, in downtown Bend Oregon, 541-382-6694
Pandora's Backpack Wilderness Boutique is the exclusive Central Oregon store for high quality GoLite clothing and gear. The store also carries Patagonia, The North Face, CloudVeil, Woolrich and other top quality labels.
Pandora's Backpack opened May 2, 2003 in Saint Claire Place, a new building in historic downtown Bend. This website will guide you to the store and give you a feel for these quality lines of outdoor clothing and gear for women, men and kids.
The owners of Pandora's Backpack are Rod and Katie Bien. Rod Bien is an ultra long distance runner who completed the 2004 Western States 100 in 23:00:46. Rod, Katie and their selected staff know their high quality light and fast outdoor gear and clothing. As parents of toddlers, Rod and Katie also know great outdoor gear for kids.
Here are some pictures of the store showing the quality items carried and a map for visitors. Locals will know that the store is next door to Bend Map, one block south of Deschutes Brewery and two blocks north of McMenamins Old St. Francis School Hotel.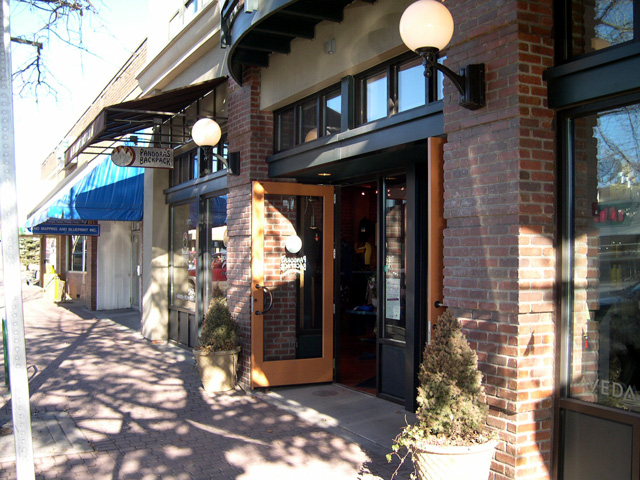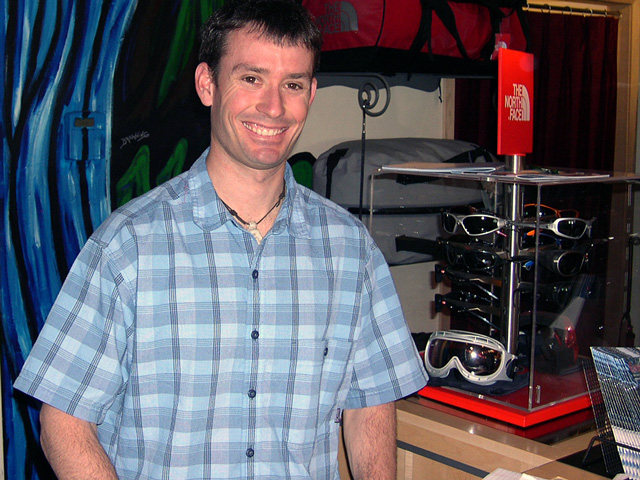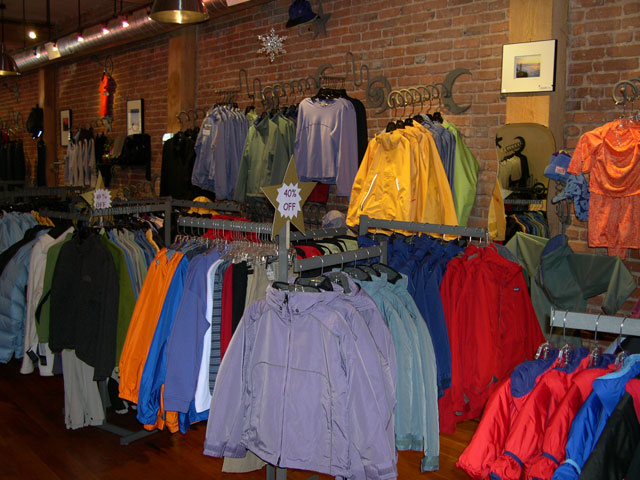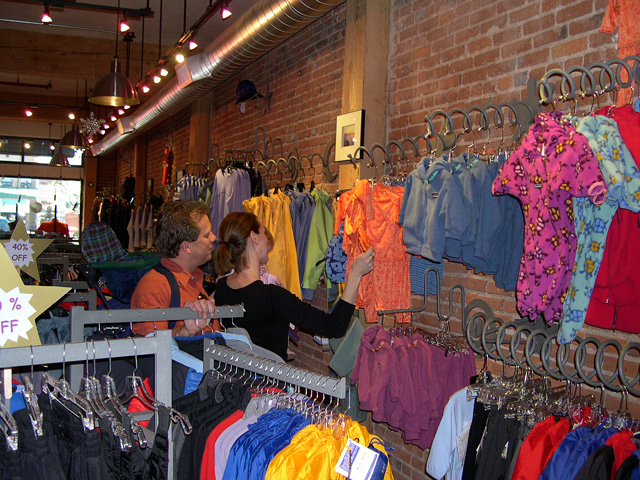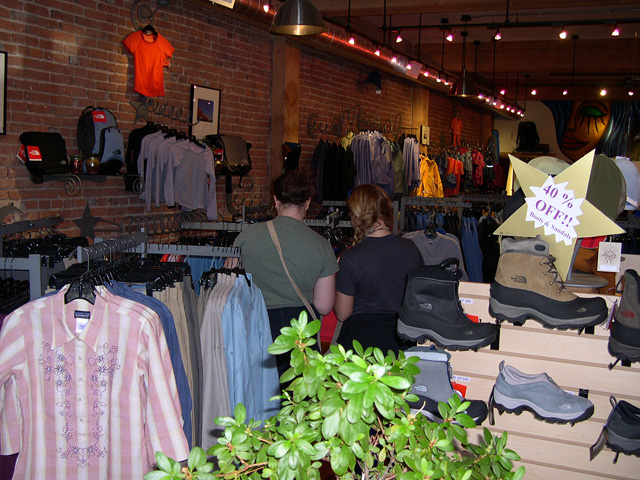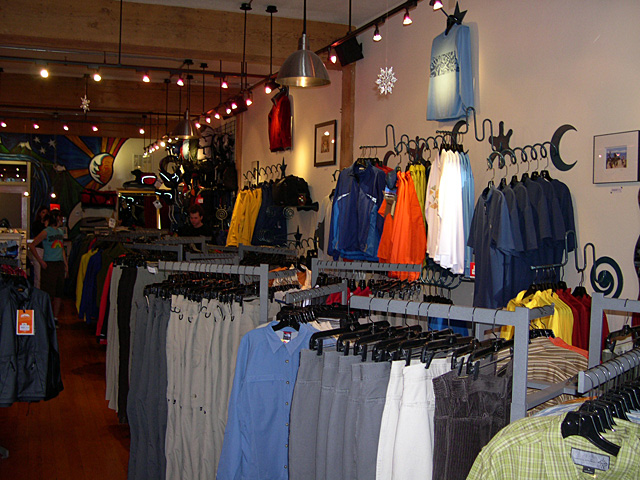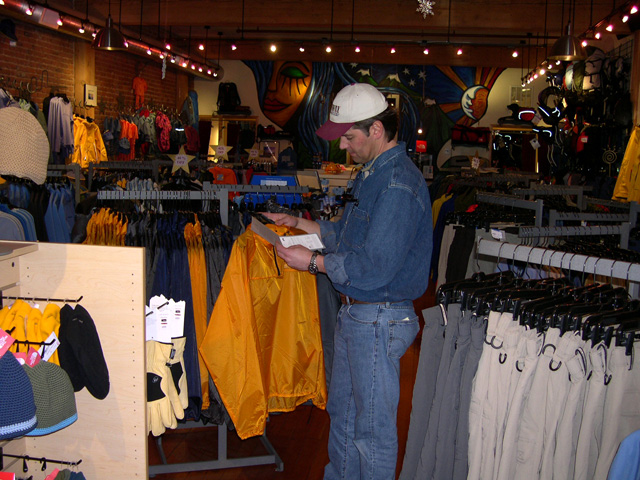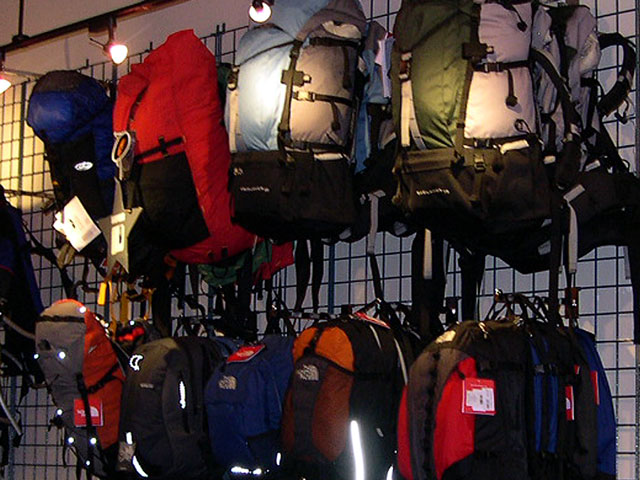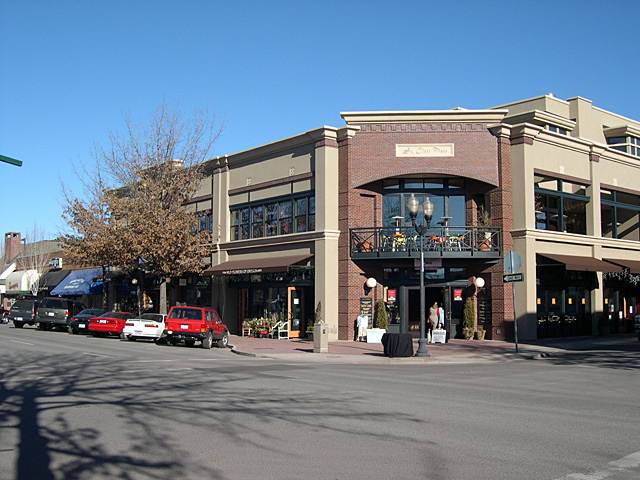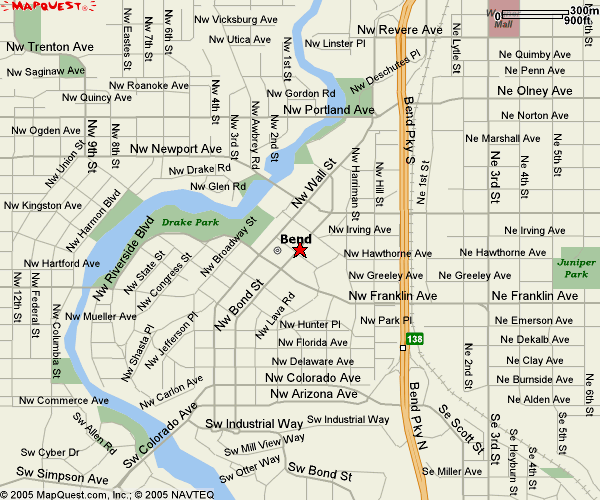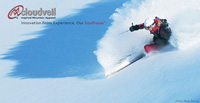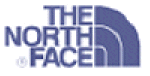 The above is a one page website created for Rod and Katie Bien by TraditionalMountaineering.org after the opening of their new store.
Copyright© 2003 2009 by Robert Speik. All Rights Reserved.
The rest of the story:
Rod Bien was the knowledgeable and friendly manager of The North Face Outlet store on Highway 97 in South East Bend, Oregon. The North Face (TNF) changed their inventory policy and closed all but one or two nationally, of their large outlet store operation. Rod and his wife Katie opened Pandora's Backpack in the new St. Claire Place building in downtown Bend. They carried the lines shown by their logos above.
Rod was approached by Patagonia with an offer he could not refuse: "Patagonia by Pandora's Backpack" could be the second privately owned exclusive Patagonia store in the United States. The logo was changed to Patagonia by Pandora's Backpack and we re-worked the their website. Go to this new website.
--Webmeister Speik

Read more . . .
Patagonia by Pandora's Backpack
Patagonia


YOUR ESSENTIAL SUMMIT PACK
What are the new Ten Essential Systems?
What does experience tell us about Light and Fast climbing?
What is the best traditional alpine mountaineering summit pack?
What is Light and Fast alpine climbing?
What do you carry in your day pack? Photos?


What do you carry in your winter day pack? Photos?


What should I know about "space blankets"?
Where can I get a personal and a group first aid kit? Photos?

YOUR LITE AND FAST BACKPACK
Which light backpack do you use for winter and summer? Analysis pdf


What would you carry in your backpack to climb Shasta or Adams?


What is the best traditional alpine mountaineering summit pack?
Photos of lite gear packed for a multi day approach to spring and summer summits
Backpack lite gear list for spring and summer alpine mountaineering 4 pdf pages

ESSENTIAL PERSONAL GEAR
What does Steve House wear for light and fast climbing?
What clothing do you wear for Light and Fast winter mountaineering?
What do you carry in your winter day pack? Photos?


Which digital camera do you use in the mountains?
What about Boots and Shoes?


TRADITIONAL KNOWLEDGE
How did you become interested in traditional mountaineering techniques?
Who is Reinhold Messner?
What is traditional slacklining or highlining?
What are some of the comments you have received?
Who was Peter Starr?
Who are the Mazamas?
What is an avalanche cord?
Who were the notorious Vulgarians?
How was top rope climbing practiced in the 1970s?
What is a Whillans sit harness?
What is a dulfersitz rappel?
How do I self-belay a rappel?